Her flat is furnitured with placards of Cuban cafeterías and tobacconist's. Mercedes favourite shade of green is the color of tobacco leaf that is as natural as the model. But she adores every colours. She has been fallen in love there with the shells that always are on the menu of her. She often invites friends and serves them her speciality shellfish with pineapple. She keeps the recipe in the strictest secret. Perhaps this is the secret of her beauty.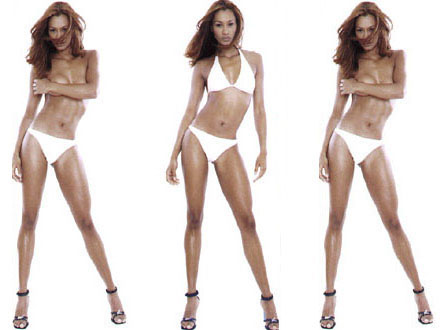 NBC Models is an international company that does its best to present the beauty of women in varied ways. Mercedes is an exciting patch of these colours. The mulatto model is invited to a lot of fashion studio because her brown-coloured skin suits every other colours. Clothes on her body look more fresh and bright.
Effects of her vivid personality can be felt in her flat too. Bright colours, pink, Caribbean blue, orange are everywhere that reminds Mercedes of Havanna that was her first success in the world of fashion. She has been there in October, where displayed bikinis for a German fashion magazine.
2003 Mercedes-Benz SL-Class

A redesigned SL500 bowed as an early '03 model, followed by an SL55 AMG version with styling, chassis, and powertrain modifications by Mercedes' in-house performance team. These 2-seat convertibles are slightly longer, lower, and wider than the 1990-2002 models, yet are some 125 lb lighter.

A retractable metal hardtop replaces a cloth folding top. The SL500 retains a 5.0-liter V8, but the SL55's 5.4 V8 is newly supercharged for an extra 104 hp over the previous engine.