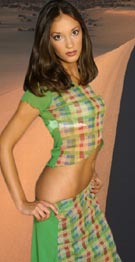 People say 'Chocolate cures the sadness'. It can be true, but don't be satisfied with only a bar. Have a bath in it. It's not an ordinary tub. If you open the tap, hot chocolate flows from it.
Of course a couple doesn't need to use any bath towel.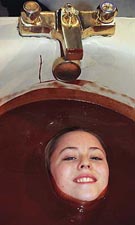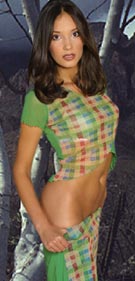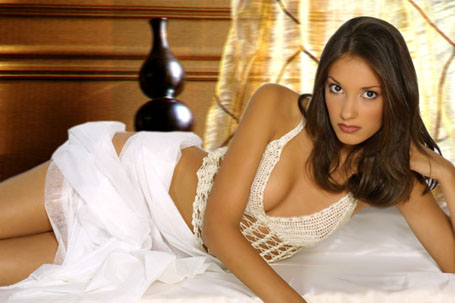 Em§ke, the NBC Models latest 'sweet star' is seasoning pages of Sweet Girls. It can't be an accident.
She has many more common points than we think. Besides she is enthusiastic about chocolate, she will be one of the angels who present Xmas bonbon in a commercial.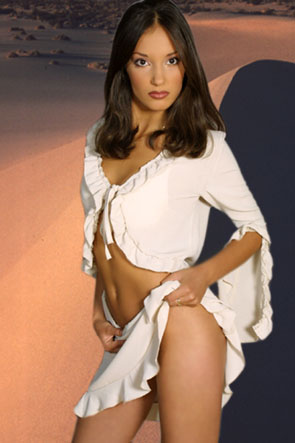 In the story Em§ke as an angel flits to and fro in a room with a box of chocolate in her wings. She sprinkles little bonbons onto a Christmas tree.
'It sounds enchanting, but the shoot ws very terrible.' complains about it. 'There were a lot of sweet things around and I couldn't eat them. Can you imagine?!'
Yes. It must has been awful for a sweet girl who has already seen several times the film 'Chocolate'.
'After shoot I was very disappointed and right after I went to a confectioner's. I odered a big slice of chocolate cake and a cup of hot chocolate. 'Because I deserve it!'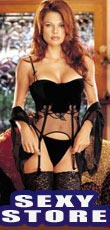 As Energy
Drink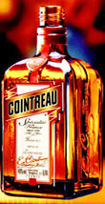 Sex and Love requires a lot of energy. The best solution is the combination of chocolate and orange.
A new way of consumption, a new moment to enjoy Cointreau.
After a working day, why not try a Cointreau Choc! Prepare a hot chocolate, add 3cl of Cointreau, stir... and enjoy!