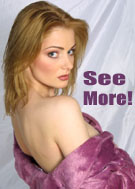 And the cats adore cranberry. Kikérik maguknak. According to the gossip Japanese cats would like to eat fruit. Of course a cat is very picky. Their most favourite ones are rasberry and the cranberry. On the other hand melon and grapes aren't out of the question. Sylvia must have been a cat in her previous life.



Cranberry is the fruit of forest filled with flavour. What is more its scent is useful for nerves. It's not a gossip.
Fortunately we don't have to go to the forest to enjoy it. Just you should get some candles with cranberry scent. Relaxing is warranted.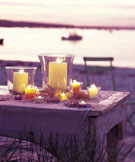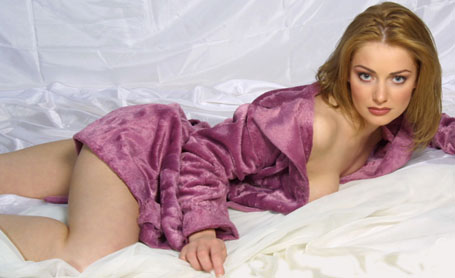 The Sweet Girls won't be complete without Sylvia who also has a weakness for sweet things. During the interview she was conversing on phone with somebody and their main topic was a party. It sounded exciting so we were patient with it. After phone Sylvia told the whole story about a cranberry party she arranges for a friend.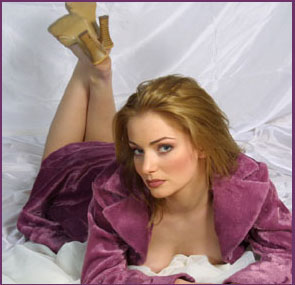 Of course we were interested in details.
Cranberry party was your idea?
Yes, because this is the favourite of Micky who is a talented photographer at the model agency. It will be his birthday party and it fell to me to arrange. According to the plan the party will be held in a country inn with a lot of cranberry wine and an gigantic cranberry cake. What is more there will be a pool with water-candels. The place will be dominated the color purple. I think the purple shade of cranberry is very exciting.
So it is an erotic party?
No, it's not erotic, just a little sexy. Models will serve the cake and they will put some marmalade on their own skin.
Will you put it too?
I'll just help girls. I'll stay 'clear', because my skin is very sensitive. Of course I'll wear sexy purple clothes, maybe a lingerie. On the back of the invitation is: 'You must wear sexy purple clothes!'
It sounds good. Can you arrange my birthday party too?
It depends on what you would like.
My favourite fruit is pineapple.
I'm sorry but I don't like it. It's too sweet and I don't like color yellow. If you had said raspberry I would accept your birthday party.


If you like Marzipan, munch it together with Renata
Sexy Store is very mindful and likes Sweet Girls. It cares for the NBC Beauty Channel and Sylvia's desires. The Store offers this 'cranberry lingerie' to Sylvia to her great pleasure. She'll wear it at the party and the NBC Beauty will be
there .

Raspberry and cranberry contain several vitamins that useful to the memory too. If you eat it regularly you won't forget the Sweet Girls.