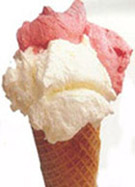 People like sweet things. According to a test, people's 70% consumes ice with whipped cream in the USA. The most popular flavours are the strawberry, Chocolate and vanilla. It means 70% of the American people adores sweets. Our next survey will be in Europe where Italy can be the probable winner.
The sorbetto of Sicily is unforgettable.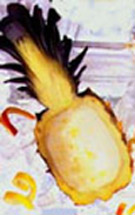 Tímea's favourite sweet is sorbetto. It is an Italian frozen dessert served with fruit juices, crushed fruit and liqueur.
According to Timea pineapple together with coconut give the best flavour in it. The NBC Beauty Channel took her advice. Since then we have spent several sweet days together and we don't belong to 'the Lemonheads' anymore.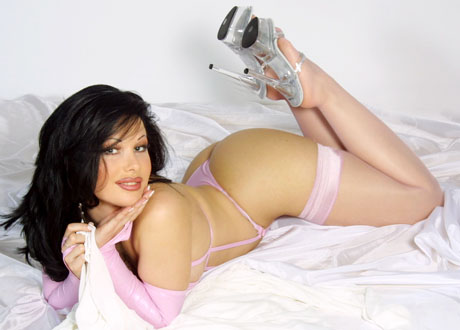 The NBC Models invites everybody to drink a honey-sweet sorbetto, that will fill us with colourful fantasy and sensuality. At least Timea thinks so.
I have a weakness for sweet things that. It came to light very early. At the age of five my sign in the nursery school was the ice-cream and I always asked for more from it at lunch-time.
Too much sweets can't be useful for a model.
You're right, but I take care of my appearance. Since I'll never give up sorbeto I must do more for my good shape. I like swimming and running. I run twice what other models.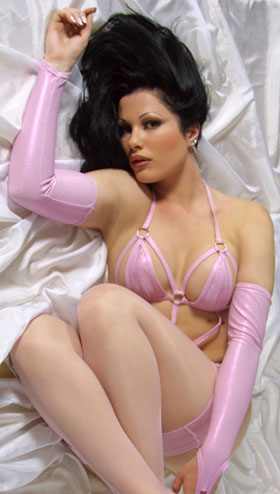 Which sweet is your favourite?
It's a difficult question. It depends on my temporary mood. I often order pineapple together with coconut. I recommend it to everybody.
Before the interview you said sorbetto doesn't suit everybody. Would you tell more about it?
It's not your business.
I prefer tell you about my work in Sicily. I travel there last summer.
This is the land of sorbetto, a special Italian sweet. I displayed lingerie for a fashion magazine there. In breaks my photographer spoke about a confectioner's in Palermo where can be found the best sorbetto in the world. He said it could cause orgasm.
Sexual pleasure in a candy store?! It sounds good.
With a few models
I visited this place. We tried every sorbetto and during it we really had orgasm so we were moaning softly. Around us there were a lot of men who couldn't understand the reason of our pleasure. It was good fun.
Yes it was. Pure fun and sensuality with Timea. She's really sweet.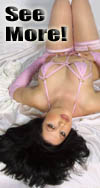 You can see important model- informations and more images about Tímea.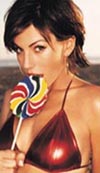 Dora spent her weekend in Liverpool where she visited the fun-fair Her favourite sweet is not the sorbetto. She prefer colorful lollipops, so firstly she bought some pieces. She felt good, but on the other hand she didn't reckoned with men. Dora looks amazingly sexy in her red bikini with this big lollipop in her hand.