Here's Silvia best tip for a burning night. She has already tried the 'olander bed' and she swear on it.
'Olander has a sexy scent. It's like the vanilla. I several use it in my bed. If I lie on these petals, I have only pleasant dreams.'
Yes it can be true. A week ago I tried Silvia's tip, but I wasn't able to sleep. I thought of her continuously.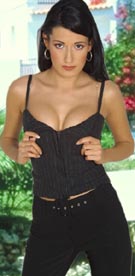 Black coffee, black hair, black velvet...and black corset on Silvia. It's a real black magic that makes impression on men. She knows it and she often wear this creation. Of course this sexy look can't be possible without perfect body.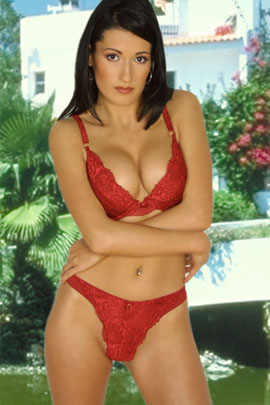 December doesn't mean only ice and snow for Silvia. She has a genuine Mediterranean soul and she adores sunshine. Where she was born the winter is cold, and she doesn't like it. So she usually accepts the shoots far away from her home in December.
"My girlfriends like it very much, because they don't like to leave at Xmas time. Of course
I also like to spend it together with my family and I can solve it very well. I take after my mum so she often comes with me. While I'm working she is walking in the sunshine."
Silvia's last shoot was in Sevilla that she likes very much. "Walking in the streets and enjoy the beauty of this language. I smell the olanders that can be seen everywhere. The rose ones are beautiful. This is my favourite colour and I have several lingeries in it. When I wear them I feel scents inside and I'm waiting for little honey-bees."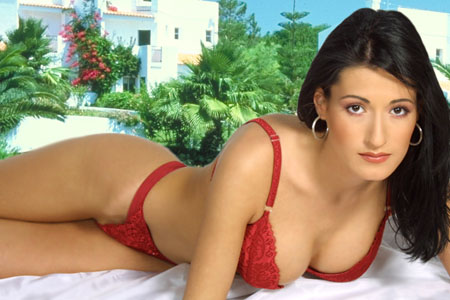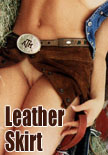 Oooohhh! It's really hot. Leather skirt is on THE Sexy Top.


Silvia has a favourite Christmas presents she got from her father last year. It's a little jewel what she can wear on her necklace. "I don't like cocktails just the pure and fine red wine. My father is an angel!"